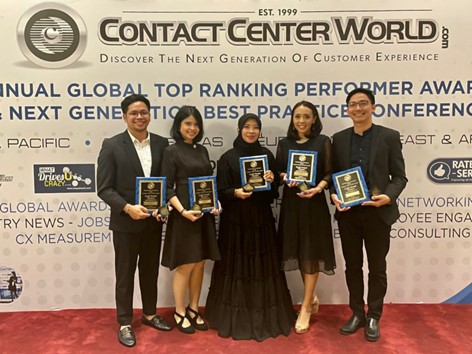 Parallel with the more massive business competition, PLN realizes the importance to give the best service to improve the customer satisfaction. This is in line with PLN's role in driving the national economy and supporting the public to achieve better life through the provision of reliable and qualified electricity infrastructure. In order to fulfill the corporate responsibilities in products and services, PLN is committed to performing fast and appropriate services, preparing work plans, and realizing them to meet the expectation of customers in particular and stakeholders in general.
Because of the Company's commitment to providing excellent service to all customers, PLN strives to improve the reliability and availability of its electricity supply. In 2021, the System Average Interruption Duration Index (SAIDI) was realized at 540.12 minutes/customer or 62.81% of the target of 860 minutes/ customer, while the System Average Interruption Frequency Index (SAIFI) in 2021 was realized at 6.70 times/customer or 70.47% of target of 9.50 times/customer. Meanwhile, the network loss in 2021 was realized at 8.59%, lower than the target of 9%. In 2022, PLN lowered the target of network lost by 8,9%. The three performance indicators show better results because the smaller the number/rate, it means the performance is better.
Some efforts done to improve the performance of SAIDI and SAIFI during 2021 were, as follows:
Maintaining electricity network and system equipment
Improving of electricity system construction
Maintaining the ROW from the possibilities of disruption from natural factors, such as trees, animals, kites, weather, and others
Improving the performance quality of Yantek officers
Maximizing the call center and PLN Mobile for disruption service
Furthermore, the efforts made by PLN to reduce network loss is by improving network and electricity equipment, improving the accuracy of meter reading, and disseminating information to customers to use electricity safely and responsibly.
In December 2022, PT PLN (Persero) won an award for the PLN 123 Contact Center (CC) service in the Global Contact Center World 2022 competition. PLN brought home the 5 (five) gold awards from this international event. This prestigious event which was attended by 187 companies from 16 countries in America, Europe, the Middle East and Africa, PLN won Gold for the Best in Customer Service, Best Social Media, Best Contact Center, Best Community Spirit, and Best Sales Campaign categories.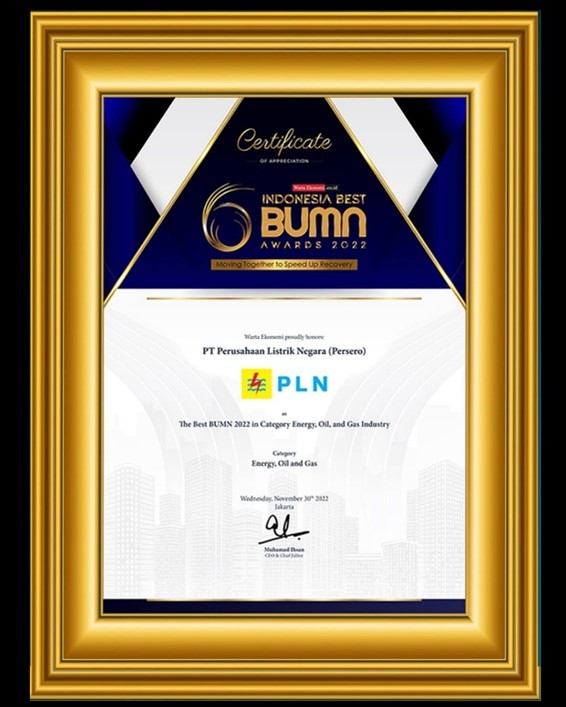 PLN also has successfully carried out its business transformation. On November 2022, PLN won the Best BUMN 2022 award in the Energy, Oil and Gas Industry Category for the results of innovation through the transformation of the digitalization system and Good Corporate Governance (GCG) carried out by the company. This achievement was obtained in the 2022 Indonesia Best BUMN Awards version of the Warta Ekonomi Group. On the other hands, the customer service transformation carried out by PT PLN (Persero) through the PLN Mobile application had been appreciated by the Marketeers Omni Brands of the Year 2022 award from MarkPlus, Inc. This award proves that PLN's efforts to continuously improve customer experience in obtaining PLN services through an omnichannel strategy are on the right track.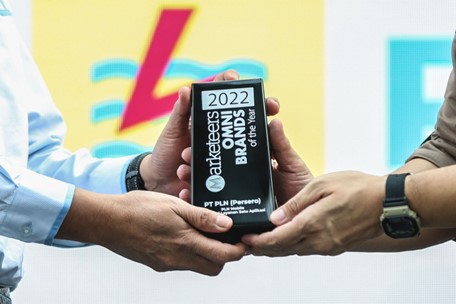 PLN has also succeeded in improving customer systems, PLN Mobile. Initially, PLN Mobile's rating was only 2.5, but it could increase drastically to 4.8. The results of the transformation can be seen from the number of downloaders recorded at more than 35 million downloaders.
In line with the effort to achieve transformation into a customer-oriented company, PLN is triggered to be more proactive in understanding the needs of customers and potential customers by providing various product and service innovation. PLN has launched several best product and service innovations with strategic marketing strategies. As a company that serves electricity to the nation, PLN's success is measured by the sales growth. Thus, to increase sales growth based on the targets that have been set, 2 (two) main marketing strategies have been set, namely intensification (this strategy aims to optimize the use of electrical energy for the existing customers and to retain the existing customers) and extensification (this strategy aims to increase kWh sold and sales revenue by adding new customers including acquiring customers with captive power and de-dieselization).
PLN is fully committed to improve the quality of service to customers so it can be equal to world-class technical service by optimizing the information technology system development designed in accordance with the Company's development needs to meet the national and customers' electricity need.
Customer trust in the Company's products and services is a fundamental aspect to note. Therefore, the Company always strives to improve the quality of its products and services by receiving suggestions and input from various parties. To realize this, the Company undertakes:
The assignment of account officers and official accounts for priority customers.
Development of billing and connection systems, namely AP2T (Centralized Customer Service Application) and P2APST (Centralized Management and Monitoring of Revenue Streams).
Borderless Service Development, including:
Mobile App : New PLN Mobile
Call Center : 123
E-mail : pln123@pln.co.id
Website : www.pln.co.id
Twitter : @ pln_123
Facebook : PLN123
Instagram : pln123_official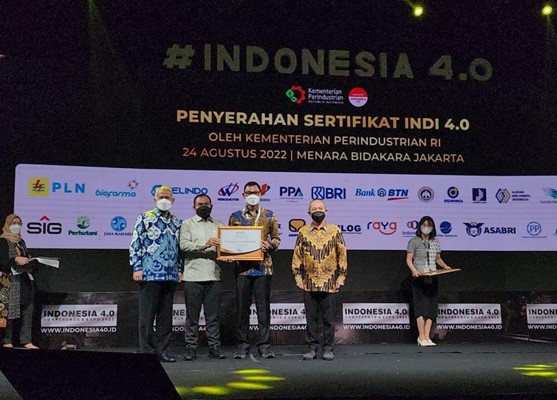 The development of digital technology requires PLN to continue to improve the efficiency and effectiveness of business process management through the development of systems and information technology that is able to optimize business operations, provide added value and support decision-making processes in a relatively short time. PLN requires modern IT support and adapts technology trends such as big data and analytics, system integration, cloud computing, mobility, social media, internet of things (IoT), artificial intelligence, etc.
Cybersecurity Program
In protecting company's asset against the cyber threats, PLN has a variety of cyber security solutions to mitigate the corporate cyber risk. In conducting this, PLN's management system has been certified to ISO 27001 standards and has established two divisions that exclusively handle the cyber risk through cybersecurity program.
PLN has been certified to ISO 27001, a special structured standard on information security that is recognized internationally, on 14 July 2022 issued by BSI (British Standard Institution). PLN also has Decree Dir Number 026 of 2010 with its renewal in 2012 and planned for 2023 that rules the IT security, standards and procedures. Information security can be achieved by implementing a control consisting of policies, processes, procedures, organizational structure of IT infrastructure functions.
To exclusively manage the cybersecurity, PLN has MDG (Digital Management) and STI (Information Systems and Technology) Divisions that handle the roadmap system architect and executing the program 24×7. PLN runs Security Operation Center (SOC) as well. In addition, PLN has signed the MoU with BSSN (state code cyber agency), regarding IT security, IT capabilities, training and standardization. PLN also actively participates in the ISOC (integrated security operations center). PLN expects the cyber risk management is implemented by all units at any level in the company. Thus, regular training has been conducted annually both internally and externally, for example, the training of cyber drill training.
Commitment of PLN to be the foremost company that have carried out digital transformation, PLN won the INDI 4.0 Award from Ministry of Industry 2022. This award is a concrete manifestation of government support and appreciation for company that successfully held the 2022 Indonesia Industry 4.0 Readiness Index (INDI 4.0). PLN got 3.5 point which this score is the target Score for 2024.
In addition, PLN has reached a maturity level of 3.03 by an external party, a platform for calculating IT maturity in all BUMN, and done in every 2 years. PLN, in the KPKU assessment, has also received the highest points, especially on cybersecurity points.
ERBAS
To support audit and risk management activities, PLN has developed a risk-based audit application (ERBAS) which includes 5 main components, namely Risk Assessment, Electronic Working Paper, Schedule Staff & Audit, Reporting Time & Expense and Audit Repository. The ERBAS application that has been implemented in all PLN units is an important application in tracking and monitoring the audit process in PLN's internal environment.
DIGITALIZED HUMAN CAPITAL CONTROL
Human capital management at PLN utilizes ERP applications and other supporting applications, including the PLN Daily application to facilitate employee attendance recording and support the implementation of Work Form Home (WFH), Corporate Mail Management Application (AMS) for internal and external correspondence at PLN, SatuHC application as self-service employee data management system integrated with the ERP system, employee performance appraisal application (SIMKP), and knowledge management portal (PLNKita) as a means to share knowledge between employees and as PLN's internal social media.