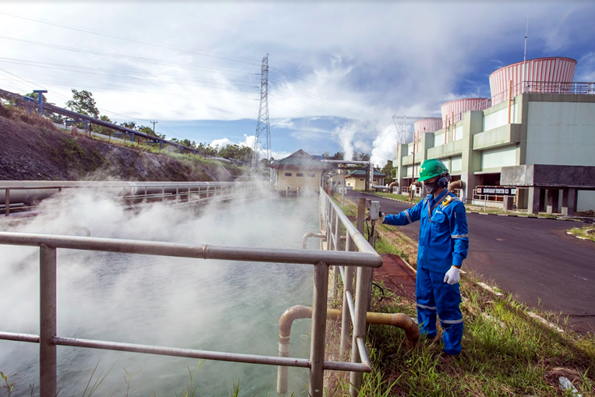 To produce electricity, PLN utilizes non-renewable resources such as coal, fuel, natural gas, and others. In order to implement energy efficiency, PLN strives to make various initiatives that are implemented in all units, sub-holdings, and subsidiaries. PT PLN (Persero) Group won 25 (twenty-five) awards at the 2022 Subroto Award, which was held by the Ministry of Energy and Mineral Resources on Tuesday, October 4, 2022. The highest award in the field honors stakeholders who have done their best to advance Indonesia's Energy and Mineral Resources sector. 16 (sixteen) PLN Group power plants received 18 (eighteen) Subroto Awards for Energy Efficiency. This achievement is solid proof that PLN puts energy efficiency as one of the corporate primary agendas
On the other hand, managing water becomes a top priority for management at the PLN head office. There are many PLN personnel, including those in Sub Holding and Subsidiaries, are in charge of managing water consumption and have obtained PPPA (Person in Charge of Water Pollution Control) and POPAL certifications (Responsible for Operational Control of Waste Water Treatment Plants).
In terms of water usage, PLN has implemented water efficiency programs, with the average recycling rate increasing to 23.4% around 2021-2022 through the following activities:
wastewater reuse for operational activities (laboratory wastewater, WWTP wastewater, landfill leachate)
reducing water usage for regeneration in the demineralization plant
use of rainwater for housekeeping activities
Furthermore, PLN achieved 15 awards in the 2022 Gold Company Performance Assessment Program (PROPER) organized by the Ministry of Environment and Forestry (KLHK), and the prestigious Green Leadership Award was pinned on PLN Board Director Darmawan Prasodjo. PLN has committed to implementing resource efficiency in energy use, water use, and 3R (reuse, reduce, recycle) waste. These programmes aim to conserve both terrestrial and marine ecosystems, as well as carry out sustainable community empowerment in accordance with the principles of the Sustainable Development Goals (SDGs) and Good Corporate Governance (GCG). PLN monitors and assesses the use of water and energy in the facilities of the PLN Group power plant using a digital dashboard. This is an activity beyond compliance, as part of the commitment to ESG.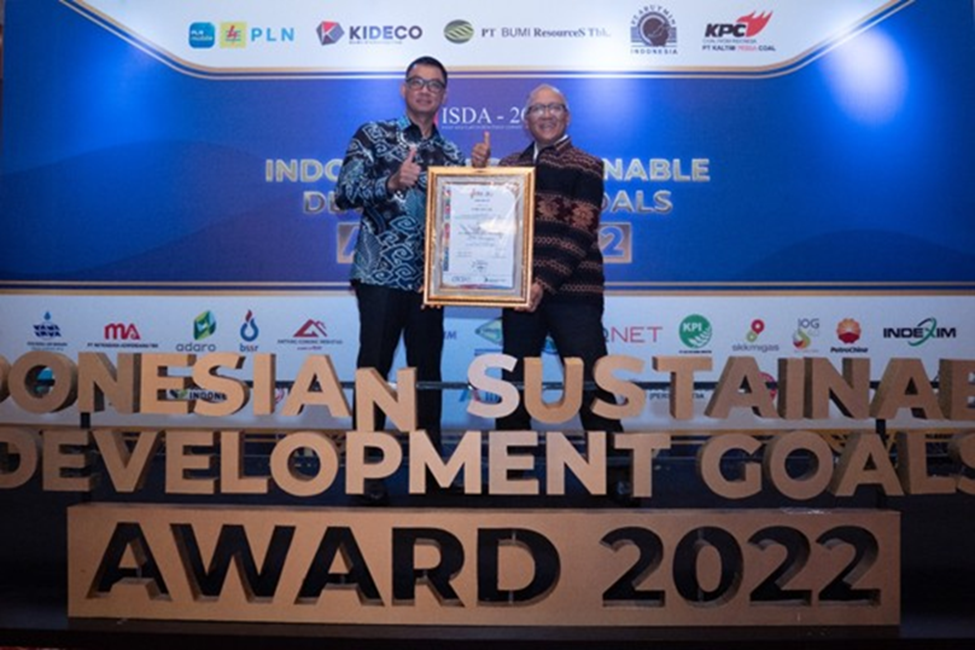 Corporate Commitment
In Statement of Corporate Intent for Sustainable Business Principles, No. 0314.P/DIR/2022, PLN has a rigid commitment is set based on a holistic balance of economic, environmental, social, and governance pillars.
This principle is embraced by the Management of Corporate Interaction Between PT PLN (Persero) and Sub Holding (Corporate Charter) which was agreed upon on 30th December 2022. The commitment consists of intentions regarding environmental issues, including:
environmental management system implementation
resource management
environmental performance
Corporate Policy
Management of Corporate Interaction Between PT PLN (Persero) and Sub Holding (Corporate Charter)
Environmental Policy by Sub Holding (Corporate Charter) Beyond PROPER
Toward 2030, PLN has conducted programs that are carried out periodically by monitoring and reporting on energy consumption every month to escalate energy efficiency improvements at the global level. This strategy is purposely done to achieve the best energy efficiency management possible so that the use of electricity can be saved.
In addition, PLN is continually building its capacity to monitor and anticipate the development of resource management regulations, policies, and technologies.
PLN has a commitment to the use of natural resources and energy efficiency. PLN initiated the company-wide natural resources and energy efficiency programme, with special support in power plants involved in the PROPER assessment. To escalate the impact, PLN will gradually intensify the implementation of support for natural resources and energy efficiency for power plants which are not included in the PROPER assesment.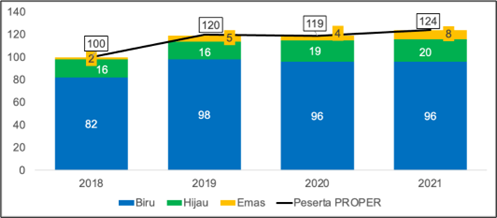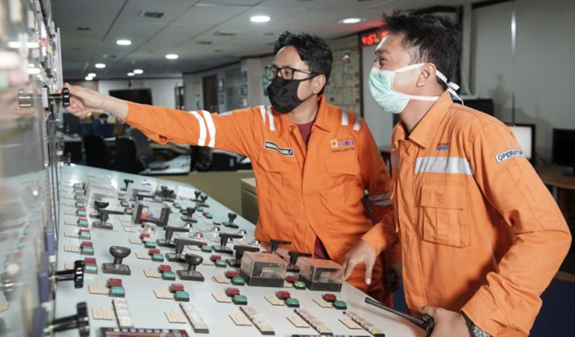 In saving resources, PLN focuses on reducing water usage as well. The Company needs water for domestic and operational activities, which is supplied from groundwater, PDAM water, surface water, and seawater. Groundwater and PDAM water is used for domestic activities, while seawater and surface water are used for turbine propulsion (in coal power plants and hydropower plants) and as a cooler or maintainer of generator temperature stability in all types of generators. PLN is committed to managing water properly and wisely in order to maintain the sustainability of water sources on earth.
As part of its implementation, PLN incorporates a water management program into ESG CWR 3.0 monitoring dashboard. This monitoring system was launched in November 2022 and has been monitored on a monthly basis. In the ESG performance meeting, raw water use is also discussed as a monthly tracker.
According to the ESG dashboard above, PLN has two programs to deliver resource use, including:
Innovative Approach
Every year, PLN holds internal innovation award. Energy and resource efficiency is one of the themes that is emphasized in the event. This event enable PLN to explore innovations from units, sub-holding, and subsidiaries. On the other hand, this program is also the manifestation of PLN knowledge
Proper Beyond the Compliance
PLN undertakes to achieve resource efficiency by PROPER beyond the compliance program. This program is a PLN approach to achieve new targets in energy and resource efficiency exceeding the compliance target. PLN has developed the independency of each power plant to devise its own strategy to save energy and water for its operational activity.